February 15, 2018
poor website
So, after almost four years, I have finally decided to do something about this presentation. It is critically out of date, non-responsive and was, well, up to this day, on simple and insecure HTTP. At least that has been addressed, and I'm proud to announce that from this day forward, the magned page is rocking HTTPS. New content is next on my list.
January 27, 2014
happy moments
These are the happiest moments of every man's life. My wife gave me a son today. There are sure going to be some big changes around but I can't wait for them to happen. It seems my work will have to slow down a bit but that should not pose a problem for the goal - from now on - is different. And now, let's do some celebrating!
Septmeber 7, 2013
just married
Not to be all just doom, gloom and work, I'm truly excited to announce that after a year and a day of engagement, I just got married to a wonderful woman. Her name is Pavlina and if it wasn't for her, my life would be very different and perhaps a lot harder.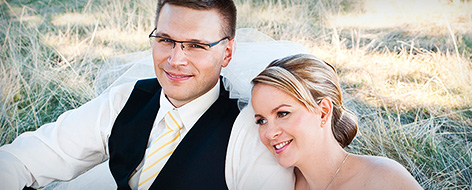 I would like to thank my friends and family for being with us during such special day. And I would especially like to thank Pavlina for marrying me :) Let's hope I'll be as good husband to her as she is wife to me.
March 14, 2013
very busy
My work on the unannounced project is finished. I wish the guys best of luck with the rest of it. My intention now is to take a short vacation, concentrate on my health and get some sleep. But as usual, the work never ends. In fact I'm going to be so busy soon I won't know what to do first. I'm afraid the news here will come quite sparsely this year.
December 3, 2012
to be announced
For past few months I've been working on a new third party's game that has a very interesting storyline. I am usually asked to polish 3D renders in high resolution. But - from time to time I'm given a blank screen and a description. I'm then to construct the screen solely in 2D.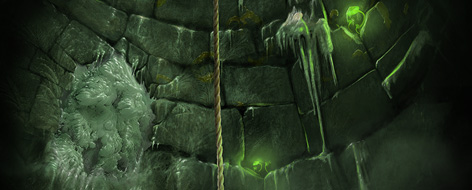 These are the times I love the most. As I can't reveal any info about this particular project yet, I'm only posting a small sneak peek. So, enjoy!
November 19, 2012
la traviata
I was asked to produce a vector reconstruction of a very small pixel image. Once again I used the excellent Illustrator's Gradient Mesh Tool to produce this result which is, in my humble opinion, nearly identical to the original art. At least to the scale I was given.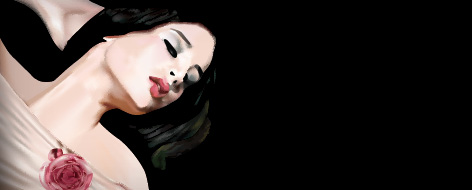 It will be used as a background image for tickets and posters in the upcoming cultural event. Open air orchestra with live opera singers will be performing Verdi's "La Traviata".
November 3, 2012
web stuffing
I've become (kind of) Penshop's court graphic artist. Once or twice a month, I'm asked to create some banners or advertisement for web or printed magazines. They sell all sorts of pens, notebooks and diaries via their web shop.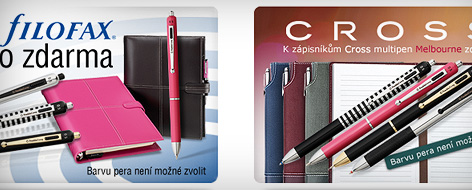 Few months earlier I've been also designing a new look for the shop itself, but since I've been doing just the looks, someone else has to code it. And so I look forward to the day it'll be launched because I think it'll be very pretty page.
March 3, 2012
it's alive!
Aside from my normal duties as an 2D artist, I also tinker with animation. I'm not a pro, but I like to see things I drew to do stuff. That, I guess, is pretty understandable, taking I most of the time stare at steady images.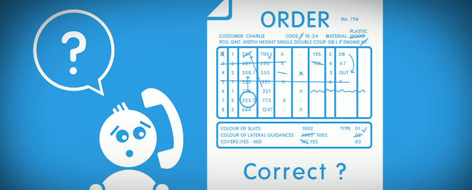 This one was a Stuttgart exhibition presentation for ArisCat system, which can help people design and order blinds, shades, gates and other goods of that sort using computer program with precise visuals. The goal was to make a short funny clip that can catch customer's eye and deliver some basic info. Project took 50 hours and was my first video to be made in 720p.
December 11, 2011
something different
There's something out of the ordinary for a change. A friend of mine asked me for a low-res poster scan recreation. He intends to print it at large canvas and make it a Christmas present for his family. So I saved a weekend for it and spent 28 hours on the job. It was fun!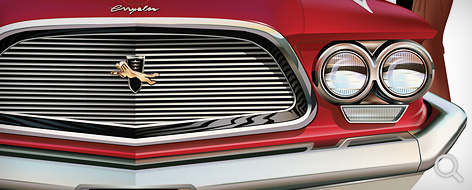 Thanks to the amazing work of the original artist, who made the reflections of the car paint quite photo-realistic, I was forced to learn new things about the Illustrator's gradient mesh. You'll be the judge, but I believe it was worth it. To show you the complexity of the poster, I took the liberty of giving you a snapshot of the wireframe.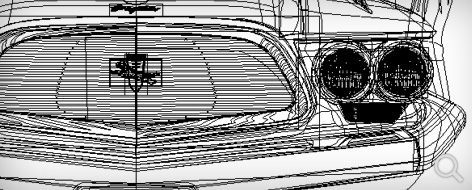 And now, let's get back to the game stuff...
November 1, 2011
not enough
I'm rather busy lately with another brand new game project. As if one was not enough already! There's not much to tell at this point, just that it will be about North American Indians and even now, at the beginning, the story is so exciting, everyone will jump out of their pants! It should be done in 6 months, so fingers crossed.
September 11, 2011
voodoo whisperer for macintosh released
After some time and some struggle, the MAC version is finally here. Despite the fact that we already had some games released for MAC, this one (God knows why) was not that easy to port. No matter what, it looks the same and contains the same things as the PC Collector's Edition. So those of you, who have the Intel machine, go get it and enjoy!
July 1, 2011
new project
I'm now working on a new thing, it's still somewhat secret. It will have considerably less evil or fairytale magic and more detective work.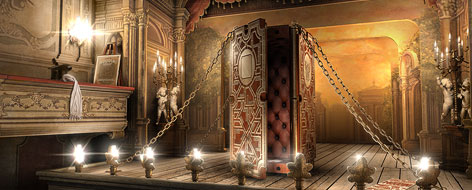 The setting of the game is also new and interesting so let's hope that we will do some good with this one.
June 4, 2011
standard edition of voodoo whisperer released
It's been some time since the collector's edition went out. So here it is - a low price, one chapter shorter, no bonus containing version of the same game for those who don't like to spend the extra buck. It still didn't lose any of its beauty, so I hope you'll enjoy it the same too.
April 28, 2011
voodoo whisperer: curse of a legend
Three times hooray! Again, as I promised, my latest work has been released just today. The big thing is that it was released as an Collector's Edition at Big Fish Games, which is wonderful. It also means, that there's some extra gameplay and an ingame strategy guide.

Mentored by one of the most powerful voodoo priestesses in the world, Lillian is learning to use her power. Suddenly, a dark force settles over New Orleans, and Marie Leveau, Lillian's teacher, is placed under a curse. In fact, the entire town has been put into a deep, dark sleep by a mysterious evil force. Now young Lillian must find allies and uncover the dark secrets of voodoo in order to save her master and free other people before it is too late.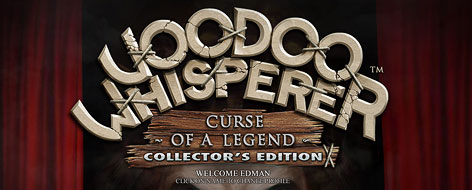 There's a demo available so go ahead and try, you'll love it. Seems that everybody does, so far! You can download it from here or do your own search.
March 19, 2011
crunch time
Don't have much time to do anything except work. Our new game is about to be finished. Then we'll have some extensive testing and voila. I can't wait for the reactions.
February 10, 2011
new look
My old 'new' web design was serving me well for more than a year and half now. Yet, I decided that the change is necessary. I was experiencing some trouble with number of newly released browsers. So here it comes, I hope you'll enjoy the new and simple look.
March 18, 2010
another one
After finishing the Mirror Mysteries I didn't rest much and here's another one. Well, good thing we still have plenty of work. Our project is a bit more serious this time, but mainly - much bigger. So, I just give you a small preview of my latest work.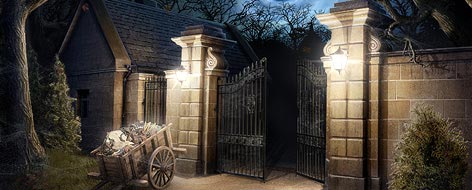 Although it's still fun working with graphics and making the game alive, I for once hope to spend some considerable time off after this one.
December 28, 2009
the mirror mysteries released
Hooray, my latest work has been released just today and to my joy as a Big Fish Games Exclusive, which is pretty cool.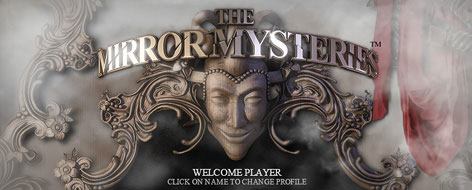 There's a demo available so go ahead and try, you'll love it. You can download it from here or do your own search.
October 22, 2009
almost done
Large amount of work has been done on our last project and it is not over yet. Gamezebo released a little preview today, however game still needs some polishing.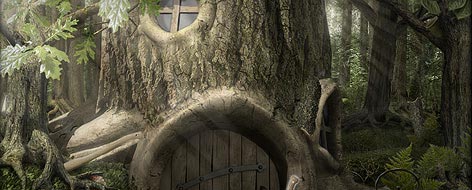 I'd say it will be quite good at the end and I just can't wait to see the reactions.
September 30, 2009
fooling around with new tablet
I did something to improve my skill. I bought the Intuous Professional Pen Tablet in L size. I would like to thank Ota for helping me to obtain it, for I will probably need to use it in a very near future. I was working solely with a Microsoft mouse till now, so I am now going to usher a completely new era to my work. First tryouts are very rough but I have great feeling about it and can't wait to work with this baby for real.
August 7, 2009
IE6 must die!
Joining the local resistance. If you're running the Internet Explorer in version 6, this page will give you a warning and offer you a way to update your browser. Don't give us a hard time and get the update now, it'll take only few minutes and the benefits are humongous. For more info, check this page here or do your own search.
July 8, 2009
quite busy lately
I've been doing an interesting job lately. My task is to turn raw MAX renders into cosy and colorful game screens filled with various objects. Turning left image into right.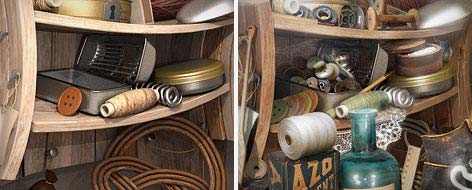 Hell - I love playing with Photoshop, but I still didn't have enough time to grab the Anno 1404 demo :)
June 23, 2009
grandpa's candy factory released
Finally, the game I was working on for past three months has been released today on some good casual spots. There's also a demo available so go ahead and try it out if you feel like it. You can download it from here or do your own search.
June 7, 2009
back in business
Yes, the new web page is running - well, it is missing a brick or two here and there, but it's running :) Welcome to the brand new blogfolio of mine, a place for samples of my work and hobbies, and if I can spit it out in English of course - a place where I can share what's on my mind :) In case you have something terribly important on your mind, have a job offer or just a general inquiry - do not hesitate to contact me. You can use this thingie here to jump to info.